Urgent Health Needs are not being met — and Grey Power has recorded stories of those who have made repeated trips to hospitals in Wellington and Palmerston North, but have been sent home without treatment.

And the recent Kāpiti Meetings hosted by Grey Power have revealed many individual health cases that can't immediately be solved, but need urgent attention, says Kāpiti Grey Power President Roger Booth.
'We had some stories told at the meetings, and others have been
communicated since, that reveal a lot of gaps in our current system.

'Some, such as problems finding a doctor locally who can take any more patients, are national ones. There just aren't enough doctors.

Pressure on specialists is overwhelming
'Again, the pressure on most medical specialists is overwhelming,' says Roger Booth.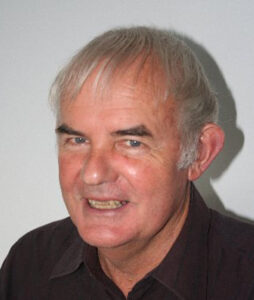 'Kāpiti does need more health hubs like the Day Hospital being built in Te Roto Drive, which will relieve current necessary travel for cataract eye surgery and endoscopy.
'But this example is being funded by private money, not the state.

One of the outcomes now taken up by Health Action Kāpiti, a group set up by the public meetings is to pursue action, is to find a way to independently monitor Home Care provision.

'Grey Power, Age Concern and the like locally hear of too many unsatisfactory Home Care situations.
'We are looking at setting up a back-up, especially in urgent communication.

'But what to do, where to go, and how to find medical relief in a myriad of health dilemmas is a much greater problem.
'Will the new Health structure, whatever that ultimately is going to look like, be able to rectify so many of these greater national health problems?' he says.
And KIN plans to bring you more facts about the dire situation blighting the lives of so many locals.