Today we continue our series on the changing pattern of Maori land use, ownership and selling through time. Historian Bruce Moon picks up the story in the mid 1830s. (To read Part 1 scroll down to Jun 11.)
Frenzy of land selling
By Bruce Moon
Suddenly the tribes discovered that large hunter-gathering areas were no longer necessary for their support, while the variety of material goods and possessions of Europeans were attractive items much to be desired.
A rapid transformation occurred of the entire tribal system of values.
A veritable frenzy of land selling began, some chiefs travelling to Sydney to sell.  Of course they encountered plenty of speculators ready to deal with them. The documents recording the transactions exist there today.
Pre 1840 South Island selling
A summary of pre-treaty South Island purchases registered in the names of the buyers reveals the scale of this activity[i]:
Nelson, Marlborough, Kaikoura: 44
Canterbury, West Coast: 6
Banks Peninsula: 14
Otago, West Coast: 35
Southland: 66
Stewart Island, Ruapuke, etc.:  14
There were also a few unregistered sales.  Reserves were set aside according to the rank of individuals; from 666 acres for principal chiefs to 73 acres for free men to zero for slaves.
Loud assertions today that land was "stolen" or "dispossessed" are hypocrisy – a mockery of the truth.  
Specific examples of sales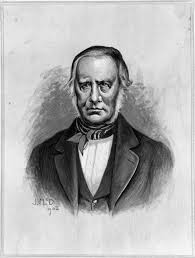 Frenchman Charles de Thierry claimed to have bought 40,000 acres at Hokianga, reputedly by exchange with Hongi Hika (usually called Shongie) of several hundred muskets.
In the South Island, its tiny native population was concentrated in coastal villages near their scanty food supplies.
In vast areas of the hinterland, any native who tried to settle would soon starve, as was soon discovered by a remnant of Waitaha, said to have tried in the upper Waitaki.
Any money or trade goods which white men offered was pure profit to eager sellers.
Thus[ii]:
On 25th October 1839, Te Rauparaha of Ngati Toa sold all of the South Island north of 43º to The New Zealand Company. Sales such as this typically excluded "pahs, cultivation, burial places, and wahi tongoa" (this a term of uncertain meaning).[iii]
In February 1840, a Ngai Tahu group sold the central South Island from latitude 42º 40' to about the mouth of the Rangitata River to the French Nanto-Bordelaise Compagnie. (Note the overlap!)
On 15th February 1840, Ngai Tahu sold almost all of the remainder of the South Island to Jones and Wentworth of Sydney. (To his credit, Johnny Jones came to Otago and became a genuine settler.)
Southern North Island "sales"
There were likewise eager sellers in the North Island. Thus[iv]:
On 25th October 1839, Ngati Toa sold a fifth of the North Island, on a line from the Mokau River mouth to Castlepoint.
On 8th November 1839, Te Atiawa sold the same area (!)
On 16th November 1839, 35 Wanganui chiefs sold 'Wanganui' from Patea to Tongariro and Manawatu to the New Zealand Company.
On 15th February, 1840, a consortium of 85 Ngamotu chiefs, (one a woman) sold the Ngamotu, Taranaki Block to the New Zealand Company.
These are but examples of many, an 1878 letter from chiefs Ihaia Kirikumara and Tamati Tiraura[v] stating that some Taranaki land had been sold three times and records exist in one case for five sales(!)
The colonial government scales back the sales
It was little better than a free-for-all and a situation which no responsible government could allow to continue.
Thus, on 30th January 1840, the day after his arrival, and in accordance with his instructions from the Colonial Secretary, Lord Normanby, Hobson issued a proclamation requiring all existing land claims to be proved and subject to confirmation "by Her Majesty" with all subsequent claims being "considered as absolutely Null and Void".
In the event, all pre-treaty claims were scaled back to a maximum of 2560 acres or four square miles, tidy enough amounts perhaps but a small fraction of that claimed in many cases.
The intention to be fair to Maori interests must be obvious.
From 1840 the government became the sole purchaser
Moreover, looking ahead, Hobson inserted in Article second of the Treaty the provision that: "the chiefs … grant to the chiefs [sic] Queen the exclusive right of purchasing … land … at such prices as may be agreed".[vi]
It would be hard to imagine a fairer way to protect tribal interests than this, yet it was not long before the would-be sellers were complaining that it prevented them from getting a higher price from private interests.
We should realise today that these were times of rapid change for all concerned.
(To be continued)
[i]      Detailed lists of transactions registered provided by Jean Jackson, 26th June 2017
[ii]    Jean Jackson, "Mistaken Maori Land Claims", Book Seven, Treaty Series, Vol.2, 2002, p.5
[iii]   Jean Jackson, op.cit., p.19
[iv]    Jean Jackson, op.cit., pp.26-27
[v]     See in full, B. Wells, "The History of Taranaki", Edmondson & Avery, 1878
[vi]    Hobson's final draft of the Treaty, 4th February 1840