The Editor suggested I provide a poem this week about the terrible situation in Ukraine, says Gill Ward.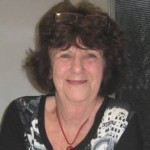 I have searched for hours trying to find an appropriate poem. I could not write one either, it is all too immense, too inexplicable and heartbreaking.
I also think of the frightened, innocent people in Russia who oppose this war.
But today I rediscovered Lao Tzu the art of peace published by Steele Roberts and translated by New Zealand author John Patterson in 2007. A contemporary translation of one of the world's classic books.
When the philosopher Lao Tzu retired he decided to leave China and head west into the unknown.
As he left he was urged by the gatekeeper to write down his famous philosophy of 'tao' and 'te', the way and its power.
In John Patterson's English language version of the Tao Te Ching he penetrates beyond a cryptic, ambiguous and exotic Chinese text to achieve a clear and elegant expression of a deceptively simple philosophy of life.
You may like to research more about Lao Tzu and John Patterson.
There are eighty –one poems in the book. This is the poem for this week:
SIXTY-NINE
Soldiers have a saying:
Let us not act as hosts but as guests,
Let us not advance an inch but retreat a foot.
This is known as walking without a road,
striking a blow without raising a hand
Firing at no enemy,
bearing no weapons.
There is no greater disaster
than engaging an enemy lightly;
Doing this could cost us everything we value.
Yes, when armies do engage
it is the side with compassion that prevails.