Sophie Handford (via OurActionStation community campaigns), reports on 'the next part of our journey, to get sustainable funding for Youth One Stop Shops across Aotearoa.'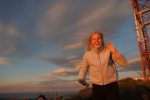 Writing to those who signed a petition to Parliament. she says:
'It's been a while since we got in touch! We had hoped, following the noise we made (literally and figuratively!) on the steps of Parliament, that we would have some good news to share with you by now.
No Govt. funds yet
Unfortunately, we don't. Not yet anyway.
First, thank you so much for signing and sharing this petition to ensure sustainable funding for Kāpiti Youth Support and Youth One Stop Shops across the country.
We presented the 5,000+ signatures to MPs 395 days ago, with Terisa Ngobi being the MP to officially table this petition in the house.
Rexsponser from Petitions Committee
Then it went to the Petitions Committee and we have just got their report back. This, in part, is the Response from the Petitions Committee:
"We commend Kāpiti Youth Support for its highly effective work in the Kāpiti community. We are impressed by its results.
We encourage the Government, during the upcoming health sector reforms, to consider how more integrated funding models could be developed for Youth One Stop Shops, such as Kāpiti Youth Support."
Sophie Handford adds: 'Their response has made it even clearer that we need to continue to keep the pressure on.
'We need to keep actively working, mobilising and speaking. We need to continue building awareness in the community of the value of Kāpiti Youth Support and how much of a predicament our community would be in without it. We need to show that our community values KYS, then communicate the value to others and not let the Government brush over us and the real challenges apparent in our community.
We would love to have you on board for this next part of the journey – to get sustainable funding for Youth One Stop Shops across Aotearoa.
'Here's how you can help'
'Tell someone you know about KYS and the work we do. The more people who know, the better
Direct people to our social media pages and ask them to follow us. We often share messages through these platforms, and if even a small number of people shared this content, the messages would reach a wider audience
Visit our website and find out about all the amazing services and programmes we offer (a lot of which are not even funded!) www.kys.org.nz
Donate to us (head to our website to easily do this)
Lobby your local MP.
KYS is an innovative, internationally acknowledged service right here in the Kāpiti community. We have a team of highly passionate, qualified staff who deliver a holistic and integrated service around the needs of rangatahi we're working with.
They put rangatahi at the centre – always – and it's time that our Government did the same. We thank you for supporting us this far!
Ngā mihi,
Sophie'