The Chair of the Paraparaumu/Raumati Community Board is calling on Kāpiti citizens to save local democrcy by fighting the KCDC's plan to abolish all boards.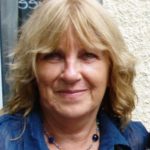 Kathy Spiers says Kāpiti Coast District Council proposal will rob the region's many local communities of their 'grass-roots' democratic representation.
"Opportunity to support for grass-roots democracy"
"With the Representation Review out for consultation, citizens and local communities now have the opportunity to express their support for grass roots democracy and the local Community Boards who represent and work on behalf of them," she says.
"Local Government (agencies) were established to address the needs of local communities — and Community Boards play a vital role in ensuring resources are allocated efficiently and fairly.
"A key component of our role as a Community Board representative is to go out and meet regularly with representatives of the communities to ensure we understand where the need is, so we can then make the right recommendations to Local Government.
"All of this will be lost if the Community Boards are disbanded."
"There is a need to review"
"I accept that there is a need to review and improve some aspects of how our Council performs its duties and obligations.," she says.
"However, to disband the Community Boards as part of this review would be a retrograde step.  
"Given all the challenges of the past couple of years, I believe Community Boards are more critical than ever if Local Government wants to continue to genuinely engage with and fairly represent all our residents and communities of interest in Otaki, Waikanae, Paraparaumu. Raumati and Paekakariki."
"This would ensure grassroots democracy and fair community representation could continue to flourish on the Kapiti Coast," says Ms Spiers.
"If there is not enough support expressed to retain the Community Boards, the Kapiti Council will disband the Community Boards and replace them with an organisation to assess and distribute grants on the Council's behalf.
"Any organisation appointed will not be elected and as such, ultimately not answerable to the community.
"I fear many of those in our communities most in need of resource allocation, support and grants many not have a strong enough voice representing them in the allocation process.
"I encourage all those in our community who believe in fair representation and grassroots democracy to make your voice heard and express your support for our Community Boards."
If you would like to fill out a submission form to retain Community Boards, the submission form is on the council website www.kapiticoast.govt.nz, alternatively phone council (04) 296 4700 to ask for a submission form.
She also says Community Board members are happy to drop a copy of the form in people's letterboxes.