Ralph McAllister asks: What makes people read more of the same?
THE DARK HOURS by Michael Connelly is his 35th thriller and,yet again, it is the usual stuff.
Ballard and Bosch LAPD ,clever and funny,get the villains,eventually,and offer us a couple of hours of trivia.
I think I have read almost all of his work,particularly the ones featuring detective Hieronymus B.
Don't laugh!
Join me.
A tale of revenge
LILY a Tale of Revenge by Rose Tremain is a good old fashioned historical novel set in 1860's England,think Dickens crossed with Penny Dreadfuls.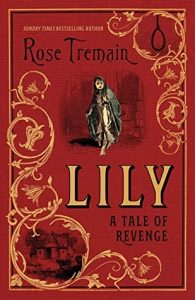 Opening with wolves almost devouring a newborn outside London's Foundling Hospital ,only to be thwarted by a handsome young constable.
Lily tells her own story as she awaits hanging for murder fifteen years later,attempting to atone for her sin.
The excitement is built by one of the best of English writers.
Tremain wrote one of my all time favourites MUSIC AND SILENCE in 2003 and I have read all of her work since.
A must.
Olga Dies Dreaming
Finally OLGA DIES DREAMING by Xochitl Gonzalez .
Prediction?
Booker winner.
But it is only March.
Yes but this is a brilliant debut novel by a young Puerto Rican New Yorker whose heroine Olga tries to understand the different worlds of weddings and politics.
It is a study of love and loyalties,different cultures and aspirations as she and her brother Pietra face each other and the modern world.
And it is desperately funny.
Read ,and then go and see West Side Story.
Or read Connelly?
Ralph