Very sad to hear of the passing of Martin Crowe this morning. An inspiration to me and so many others. One of our true greats. RIP Hogan. Former New Zealand captain, Stephen Fleming
Another sporting legend passes on
By Roger Childs
The tributes to the Kiwi cricketing icon have flowed in from around the country and the world.
Like the legendary Jonah Lomu, we have lost another sporting hero far too early.
Martin Crowe was a cricketing legend because of his batting prowess, leadership, innovative ideas, coaching, writing and broadcasting.
He will also be remembered for his tremendous courage as he battled with leukaemia.
New Zealand's best ever batsman?
Making absolute judgements is always tricky, however Martin Crowe's batting statistics are very impressive.
19,608 first class runs at an average of 54.44
5444 test runs at an average of 45.36
17 test centuries
Highest score of 299
Partnered Andrew Jones in New Zealand's biggest test partnership of 467.
No-one who played a lot of cricket can match his first class average and he still holds the test centuries record. Stewart Dempster and Martin Donnelly had test averages of 65 and 52 respectively, but only played a handful of international matches.
Bert Sutcliffe was one of the world's best batsmen in the late 1940s and early 1950s, and has the two highest individual innings scored by a New Zealander: 385 and 355. He is also second only to Bradman in scoring 2627 runs in an English cricket season as a touring player. However Sutcliffe cannot match Crowe's test record or overall first class average.
The other challenger for the best batsman title would be Glenn Turner. He amassed over 34,000 runs in first class cricket (most made for Worcestershire), scored 103 centuries and once made a triple century in a single day. Crowe can't match these feats, but his first class and test averages are better than Turner's and he scored 17 test centuries to Turner's 7.
The one current Black Caps player who may ultimately eclipse Crowe, is Kane Williamson. His 4037 test runs with 13 centuries and an average of 49.23 is already impressive and he has plenty of cricket to come.
In the meantime Martin Crowe stands supreme.
An amazing career
Crowe was a wonderful batsman and one of the best in the world in his time. He was playing in an era when some of the best West Indies and Australian pace attacks were in action.
His footwork was magical and he was one of those players who would already be in perfect position when the ball arrived, at whatever pace.
Few batsmen have had that ability to quickly read the ball from the bowler's hand and, with their rapid footwork, be able to make choices on what shot to play.
Martin Crowe had all the shots and the power to go with it. He played with great style, masterly technique and usually scored quickly. He was also very fast between the wickets until sadly knee problems slowed him down and forced a premature end to his career.
His achievements were many, but there were also disappointments. He reached 299 against Sri Lanka and on the verge of New Zealand's first test triple century, made a lapse in judgement. Instead of an imperious drive, he decided on a delicate cut which ended up in the hands of first slip. (Tom Scott takes the blame because he turned the radio on just before the fateful ball was bowled, or so the story goes.)
In the 1992 One Day World Cup in Australasia, captain Crowe led from the front in the round-robin games. He scored 456 runs in the tournament, but unfortunately pulled a hamstring trying for an extra run in the semi-final against Pakistan. He couldn't field, substitute captain John Wright messed up the bowling options and the match was lost.
The cricket world mourns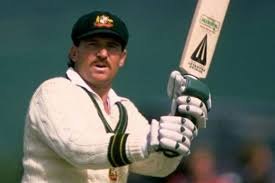 Crowe remained intensely interested in cricket after he retired and was a tireless advocate in promoting the sport at every level.
He thought deeply about the game and some of his ideas for a new format led to the "crash and bash" 20/20 contests.
Tributes have come in from many parts of the world which shows the enormous respect in which Martin Crowe was held in.
Former Australian captain, Allan Border's comments are typical.
On the field, he was one of the best ever, it's as simple as that. He was a great competitor, had great technique, won a lot of games for New Zealand and is bracketed up there with the greats of the game.