Well-known Kāpiti and Wellington journalist Dr Catherine Strong says New Zealand journalists are increasingly facing violent threats, simply because they are doing their job.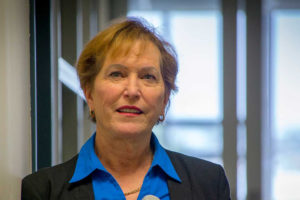 Dr Catherine Strong, formerly a Massey University senior lecturer,lived in Kāpiti but now resides in Wellington.
She says it's horrifying for those who have to work in this type of journalistic environment; and regrettably most of the respondents (75 per cent) consider it part of their job to have to tolerate toxic threats. 
"It was confronting to see some of the threats they receive – phrases you wouldn't expect anyone to utter," she says.
Her research was done with Dr Susan Fountaine of Massey's School of Communication, Journalism and Marketing .
Dr Strong says: "Journalists say often the abuse and threats are unrelated to a particular story they have written, but simply because of their profession. These are not provocative shock-jocks, but rather journalists producing daily news for reputable newspapers and online."
She says this is particularly disturbing because journalists are the foundation of a healthy democracy, and help the public know what is going on around them.
Study covers 146 journalists
The study of 146 journalists working for Aotearoa's largest news media company, Stuff, indicated two-thirds (66 per cent) faced violence or threats of violence related to their job.
This is considerably higher than reported in last year's United Nations Educational, Scientific and Cultural Organization (UNESCO) research of 1000 journalist globally, where 25 per cent reported online threats of physical violence.
Personal threats by phone or in person
Although most of the threats are made online (65 per cent), almost half of those surveyed (48 per cent) also experienced personal threats by phone or in person. These include threats on their lives, their family, or their homes.
Women tended to receive threats of rape, whereas men often faced actual violence of pushing, shoving, or snatching equipment.
In addition to violence, almost all respondents said they had received abusive messages (90 per cent), often on a weekly basis.
Internation Media Index downgrades NZ
The International Media Freedom index released this week has downgraded New Zealand's ranking, partly because of the increasing online harassment and the violence and threats against journalists at the COVID-19 restriction protests. New Zealand, however, still ranks high- 11th out of 180 nations for media freedom.
"We hear from long-time journalists that the threats and abuse have significantly increased over the two years of the pandemic. It also follows overseas anti-media sentiment that was fuelled by a former USA president."
Stuff Chief Content Officer Joanna Norris says the results are confronting and confirm their first-hand experience of an alarming increase in violence and threats towards journalists.
"This research is vital in informing how we, and the wider industry, can take further action to protect the safety and wellbeing of our teams.
"It is a threat to our democracy if reporters can't do their jobs safely and without interference. We have zero tolerance for abuse or violence against our journalists and we have a number of initiatives underway already to better support, train and safeguard our teams," she says.