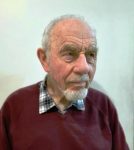 Editor Alan Tristram says Labour's abject failure to properly house Aotearoa's underclass is shamefull.
"What is the point in promising to help our children when the Government can't even provide decent homes for hundreds of thousands of them?"
'It's hypocrisy."
"With every day that passes rampant house price rises, and now out-of-control inflation, push the poor even deeper into despair. We are a divided nation of the 'Haves' and the 'Have Nots.'
"No wonder Labour, and Jacinda Ardern, are going down in the polls when they can't get their act together on housing after four and a-half years in power.
"As Editor, I promise that we will do all we can to bring you the facts on this devastating problem.
"And we'll start soon with a message from a housing campaigner who has suffered greatly herself.
"Watch this space!"