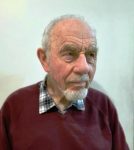 Nga Mihi! I worked as a volunteer for the Cancer Society for years in a past life.
But now it's my turn to see what happens at the coal face.
I didn't volunteer for this one (no-one does!) — but I've got a neck cancer and will soon undergo some complex surgical procedures at Hutt Hospital.
I'm lucky, though, because I'm also getting top-notch plastic surgery at the same time as I get the cancer removed.
I have to go into hospital for a week and so our usual coverage may be affected. I'm sorry about this.
But our Political Editor, Jeremy Smith, (jeremy.t.smith47@gmail,com; 022 046 5092) will be working.
As will our cartoonist, Andy. So you are in good hands.
Our health service
And before I go any further, I must tell you that the Health Service has been beyond praise.
It seems that, when you have something seriously wrong, everyone pulls out all the stops.
The Hospitals in our region also provide dedicated Cancer Nurse Co-ordinators — and the two who've been looking after me — Bella and Susan — are amazing.
Firstly, they have deep human compassion. Secondly, they 'get back to you' as soon as you ask a question by email or a phone message. Thirdly, they; take up your cause and get action if the wheels seem to be stuck.
But I must leave you with this advice from a friend in the UK: "Cancer is just a word, not a sentence."