Donna Bridgeman reports: "I have been lucky enough to find a private rental after being homeless for five months when I was in emergency housing, which was living in a hotel. It wasn't home and it certainly didn't feel like it. Even the feeling of insecurity still existed.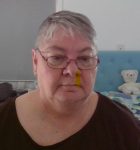 I learnt and saw many things. I was one lucky tenant as most people are in Emergency Housing for at least a year or longer.
First, you soon see how quickly an empty unit fills up again with someone else who is homeless. There are many things there to contend with.
'People with no rights'
The insecurity comes from discovering that anyone in this situation has no rights. This was seen first hand when someone joined our ranks as that person had been in a motel that was designated emergency housing.
The local DHB saw fit to have all who were staying at that motel removed to make way for a local MIQ facility. There was no way we knew if there was someone now in Kāpiti isolating because they had either come 'home' from overseas, or if they were isolating because they were infected with the virus. 
The second thing I soon discovered was having family abuse in our ranks and one other very noisy and abusive person. It was suspected this involved drugs. It was a relief to know this person was moved on.
And other things were hard to deal with
The minor things I found hard to deal with are;
– Having to get myself down to the laundry with my washing. The walking frame not only supported me but carried the basket of clothes,
– The lack of privacy, the fact that WINZ, now known as Department of Social Services (Hang on a minute, weren't they called that previously at one stage.)
But I digress, they only pay for our stay for one week and it is up to the owner or manager of the motel to agree to keep any of the homeless on. I must say they were on a good wicket during the loss of tourists and visitors from out of town. They had an assured income, a lot more than a lot of us.
The many who suffer
Sadly while I had a roof over my head in a motel there were many others; families, disabled, youth and older people who received notice of the place they were renting was either to be sold, or family were going to move in.
I have heard that some landlords were taking advantage of not renewing a lease, to have the tenant leave (evicted) to only have new tenants at a higher rental.
I continue to hear sad and distressing stories and have people contact me as to what they can do or where to go. Some who have never in their lives had to use DSW for financial help are reluctant to ask for that help so are under more stress and worries. Some are not even aware they can get help with DSW.
The Facebook group is slow to grow for those who need support and find information. One reason is many do not use Facebook, another is people are not aware of the group. Some are just too embarrassed to put their name out there.
There is however a Housing Navigator (I suspect the word has changed from advocate) being looked into. The last I heard no one was suitable but hopefully that is being looked into.
What I would like to see is the following;
The outcome of the (housing) survey that was done
Adapting buildings to be made into affordable housing
A plan about action on the housing catastrophe
The steps that will be in place for the planning –and hopefully building — of new affordable rentals.
The question all this raises is: What is being done to make sure there will be affordable rentals — and is that even going to happen?
Remember when rents were only a third of income!
What do the owners see as affordable? Remember when our rentals or mortgages were only one-third of our income!
The day I moved into a rental I wondered if I had done the right thing. Should I have waited and stayed in emergency housing until there was a house available through Kainga Ora (name change from State Housing)?
Will I be facing an increase (in rent) in the rental?
I was told it would be long term but with my last three places, I was told the same thing.
Easing the pressure in a catastrophe
So where are things heading to ease the pressure of this catastrophe?
Who is going to put their hand up with a group of people to look into what can be done?
Neither council nor Kainga Ora are planning on building any rentals.
The focus is only on making first homeowners able to get in on the housing ladder.
Please remember not everyone can be in the position to buy a home — so we require more rentals