Mayor K Gurunathan welcomes Central District Police moves to patrol beaches in north Kāpiti to stop hoons destroying dunes and terrifying wildlife.
The Central Police District has decided to patrol Otaki and Te Horo beaches over the eight weeks of Summer to quell increasing tensions between beach users and environmental groups on one side — and hoons on motorbikes and errant motorists on the other.
Mayor Gurunathan is now calling on the Wellington Police commanders to do the same in the Kāpiti district they cover — from south of Otaki to Paekakariki.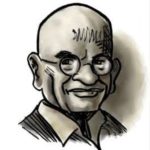 Te Horo and Otaki
In the northern Dustrict, the Mayor says, a police survey to determine which beaches needed more assistance had found Otaki was the worst affected.
Particularly distressing has been the damage done to dune restoration work done by environmental groups.
The Mayor says he was personally disgusted 'by an idiot who, despite being alerted by a member of the public that a seal was sunning itself on the Otaki Beach, proceeded to use his trail bike to hoon around the frightened seal.'
The decision by Policve to patrol beaches at Otaki and Te Horo is part of a move to have wider police patrols along Horowhenua and Manawatu beaches.
Mayor Gurunathan says: "I welcome the decision. Public consultation on the KCDC's review of its current Beach Bylaw indicates significant public anger against motorists, (and) especially motorbike riders, hooning along local beaches. Many public submissions focussed on the lack of enforcement by council.
"Central Police District has now announced the use of two dedicated police staff on quad bikes commissioned to cover nine beaches.
"I realise this is not a huge increase in resources but it is a positive start. I congratulate Central District's quick response and look forward to a similar response from the Wellington Police District which has jurisdiction over the rest of the Kapiti Coast District south of Te Horo."