A year in review – Wearisome, but hopeful, says Kāpiti Councillor Bernie Randall
He adds: "There's no simple way to sum up this year around the Council table.
Wearisome and hopeful are two words that spring to mind.
The demands of Central Government
Wearisome because of Covid 19 restrictions around meetings and the heavy demands on council staff to attend to the many requests from central Government. Three waters, the Resource Management Act, Housing to name just a few.
Hopeful because Councillor Handford has the energy and drive to amend resolutions for the communities' benefit such as getting councillors support for a community board in Kapiti.
'Why consult if we don't listen'
Once again I was one of four councillors voting against the Gateway.
During the Long Term Plan consultation with the community it was clear there was no support for the Gateway.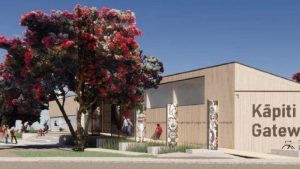 Of all the issues that were consulted on it was the only issue that did not have majority support. The community was ignored once again. Why consult if we don't listen?
Recycling down the drain at Waikanae
During the Long Term Plan workshop the Waikanae community expressed strong views to council, urging the retention of the Waikanae Recycling Centre.
A truly wonderful creation and well used by the community.
I was one of four councillors who voted to keep it open but was overruled by the majority.
Waikanae people aghast — again
The six-year representation review upset the good people in Waikanae who were aghast that the majority of Councillors were recommending that Waikanae merge with Paraparaumu into one ward.
Horror of horrors! 532 submissions received, of which 42% from Waikanae.
Never have so many people from Waikanae protested. In the end councillors voted for the status quo and the two wards will continue to go their separate ways.
Thank God it's Christmas. Seasons Greetings to all.