'Revenge of the Rich
The neo-liberal revolution in Britain and New Zealand'
By Austin Mitchell (Biteback Publishing (UK): Canterbury University press NZ)
Reviewed by Jeremy Smith
Back in the mid-late 60's, academic Austin Mitchell was busy man- writing books about the New Zealand politics, presenting entertaining lectures at Canterbury University and appearing on our single channel television as one of the first current affairs stars.
Fifty years on
Fifty years later, at 83, he is still busy after forty years as a dissident UK Labour MP and a spell as one of the first stars of UK breakfast TV. And the lively Mitchell style is still with us.  
Now he's drawn on his two-country experience to denounce three decades of political policy, "the neo-liberal experiment" which he says he benefited and rich and "eroded the good society". It comes complete with a foreword  by former Prime minister Helen Clark.
Mitchell's argument is that neo-liberalism sold us a bill of goods and caused major problems in the two countries.

The chapters headings indicate his argument: The end of the golden weather ( the  crisis in British industry and NZ farm exports);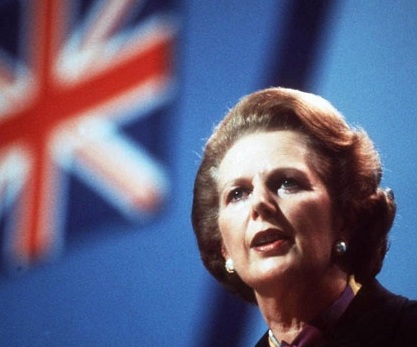 The wrecking gang arrives (the ascent of Margaret Thatcher in the UK conservatives; the Auckland crew with Roger Douglas in NZ Labour and later the rise and rather quick fall of Ruth Richardson  in the NZ Nats).
'Austerity' and how NZ outshone the UK
And "Austerity" (the aftermath of the financial crisis, which he says was handled better in New Zealand than the UK, partly because the Christchurch earthquakes forced our government to spend big on the rebuild).
Mitchell's indictment is that after all these changes " the rich are now privileged and the financial sector unbalances society in both countries. We need balance and an end to economic fairy tales, not a new ideology."
How MMP helped NZ
He says New Zealand has done better than the UK, partly because our MMP electoral system forces parties to do deals.
Reflecting his background as a Labour MP representing the industrial north of England, Mitchell talks about the loss of industry.

In New Zealand I sense he has reservations about the TransTasman CER deal under the Muldoon government, particularly the loss of factory jobs here.

But CER, whatever its defects, gave Kiwis direct access to a market of 20 million plus. And the Aussie mining boom (digging up rocks as the late John Clark called it) plus milk powder to China helped us ride through the post 2009 crash.
Mitchell's writing shows he has lost none of the verve he displayed fifty years ago.