Today's poem is by Christina Rosetti. Many of you will be familiar with this particular poem.
When I looked up information on Rosetti it was no surprise to see she was well
researched. As a woman poet she was often compared with Elizabeth Barrett Browning and it was argued who was the better poet.
Rossetti was born in 1830, the youngest child in an extraordinarily gifted family.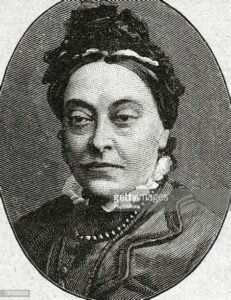 Her father, the Italian poet and political exile Gabriele Rossetti, immigrated to England in 1824 and established a career as a Dante scholar and teacher of Italian in London at King's College.
The children received their earliest education, and Maria and Christina all of theirs, from their mother, who had been trained as a governess and was committed to cultivating intellectual excellence in her family. Rossetti's poetry has never disappeared from view.
Critical interest in Rossetti's poetry swelled in the final decades of the twentieth century,
Rossetti's first poems were written in 1842 and printed in her grandfather's private press.
She's best known for her ballads and her mystic, religious lyrics.
I have chosen this poem for a personal reason. It is well known, and somewhat sentimental

But today, July 4 th, is the anniversary of my twin sister Jackie, who died 14 years ago. We all miss her very much —

Song
'When I am dead, my dearest,
Sing no sad songs for me;
Plant thou no roses at my head,
Nor shady cypress tree:
Be the green grass above me
With showers and dewdrops wet;
And if thou wilt, remember,
And if thou wilt, forget.
I shall not see the shadows,
I shall not feel the rain;
I shall not hear the nightingale
Sing on, as if in pain:
And dreaming through the twilight
That doth not rise nor set,
Haply I may remember,
And haply may forget..