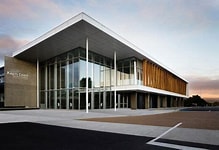 The Kapiti Coast District Council says it is 'tightening its belt' as the district faces an 8 % rates hike
It says last week the elected members took part in a second workshop to discuss the requirements of the Annual Plan 2023/24.
Conversations largely focused on the proposed 8.1 percent average rates increase, how that number was reached, and whether it could be reduced further.
Like every council in Aotearoa, we're operating in a vastly different environment to when our budget was first set as part of the Long-term Plan 2021-41.
Supply constraints, the effects of inflation, higher interest costs and increased depreciation, together with a competitive employment market are putting pressure our operating expenses but we are tightening our belts and will continue to look for further savings.
Council will continue its Annual Plan discussion at a third workshop set down for 30 March 2023 and we'll keep you informed of progress and any final decisions.