Kapiti Labour Branch host top speakers
From Graham Bathgate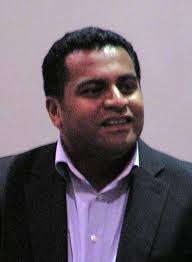 You are invited to a Kapiti Labour Branch Committee speaking event. It would be great to see you.
Saturday, August 18th at 1.45pm
Paraparaumu Community Centre
Speakers
Kris Faafoi, MP for Mana, MinisterCivil Defence, Commerce and Consumer Affairs, Associate Minister Immigration
"What has given me the most satisfaction in my portfolios and the main issues I expect to be dealing with in the next 12 months."
Mandy Hager, writer and KIN contributor
"The power of a good story."
Tea, coffee and biscuits will be served.
A donation to help with future events would be much appreciated.
Please let us know if you can attend:
Call Graham 04 297 2628 or Lesley  …