Jackie Elliott and Roger Childs say that the Kapiti Historical Society is back.
The return of an institution
Like John Le Carré's spy, the local historical society is returning with a new look and programme.
After 5 years in recess, a local group of enthusiasts, most of whom are history writers, are reviving this important group.
John and Leslie Robinson, Jackie Elliott, Bruce Taylor, and Roger Childs have organised an initial meeting to get the new Kapiti Historical Society up and running.
Kapiti Historical Society Meeting
Monday 13 August at 7.30pm.
In the Meeting Room of the Kapiti Uniting Church, Weka Road, Raumati Beach.
Guest Speaker – Dr John Robinson talking about "Conflict Resolution in Kapiti Around 1840"
Plenty of potential
Final details of the rest of the year's  programme are yet to be worked out, however there is plenty of rich history and heritage to be explored, from the times of Te Rauparaha and Octavius Hadfield and earlier, through to the Marines impact and District status.
One of the key items at the first meeting will be to elect a committee who will plan out activities for the remainder of 2018.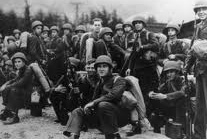 Jackie Elliott says: This group was first formed over 30 years ago and sadly went into recess in 2013. For those who love, appreciate and want to learn about the Kapiti Coast's rich history come along to the first community lecture.
Organisers are looking for the energy to reform the group so we can continue to share our love of our history.
(For further information, please contact Roger Childs on 902 1754 or Jackie Elliott on 0210452762)