The problem of vehicles on the Waikanae Estuary
By John Robinson
There were many complaints last year about vehicles driving across the estuary at the mouth of the Waikanae River.  This despite the great environmental value, which was recognised back in 1987 when this was made a special area, a Scientific Reserve.
Efforts to put things right have continued.
This has included my own presentation to the Kapiti Coast District Council (KCDC) on May 1 when I asked that they stop issuing permits for vehicles to drive along the beach for whitebaiting.
They were all so sympathetic – and did nothing.  Since the whitebaiting season starts on August 15, time is running out.
Council action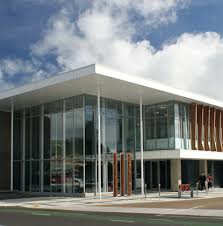 At last action is intended.  The first phase is:
KCDC will put up notices at key entrance points telling the public about the Scientific Reserve.
KCDC is to write to all permit holders.
KCDC will call a public meeting, a hui, to discuss the issue.
Permit holders will be told that change is coming, that such permits may not be issued in future.  This is a weak response but at least a first step.
Here is the essential part of the permits, which will be pointed out to all current permit  holders.
"Is hereby authorised to drive a vehicle, described as a …………………………, registration number ………, on the Paraparaumu and Waikanae Beaches, as far as the WAIKANAE RIVER MOUTH (but not on any part of the Waikanae Estuary forming the Department of Conservation Scientific Reserve) for the purpose of white baiting, for the period 15 AUGUST 2018 TO 30 NOVEMBER 2018."
Two points stand out here:
Since permits explicitly prohibit access to the Scientific Reserve, these permits are perfectly useless for those who want to go to the river bank for whitebaiting.
Previous permits have lapsed.
An environment for all New Zealanders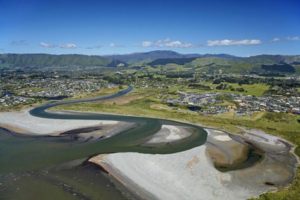 The date of the public meeting (the hui) will be known soon.  We – those of us who care for the environment, the coast, the beach, the Scientific Reserve – can then turn up and make it clear that proper care must be taken with the Reserve.
It is ours:
This land is your land This land is my land
This land was made for you and Me. (Woody Guthrie)
We are all guardians of our common heritage.  Not just some chosen few.  The responsibility is on everyone, so turn up and assure that the council gets off its backside and does the job we elected them to do.