It was all questions and no answers when Kapiti councillors were briefed on Paraparaumu's proposed town centre development — but whales are definitely on the horizon.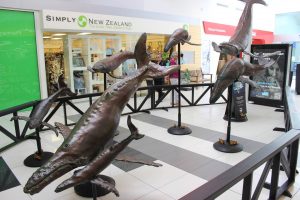 The centre itself would be based west of Rimu Road and be centred on the Wharemauku stream. And one of the few definite proposals is for the whale song/whale rider sculptures in the area.
Questions to be answered
But the questions which will have to be answered- and there's a long list of them – will include the attitude of the local iwi/hapu, the status of the stream which is prone to flooding, the proposed roading link from Ihakara street across to Kapiti Road, and probably the future of the Kapiti airport.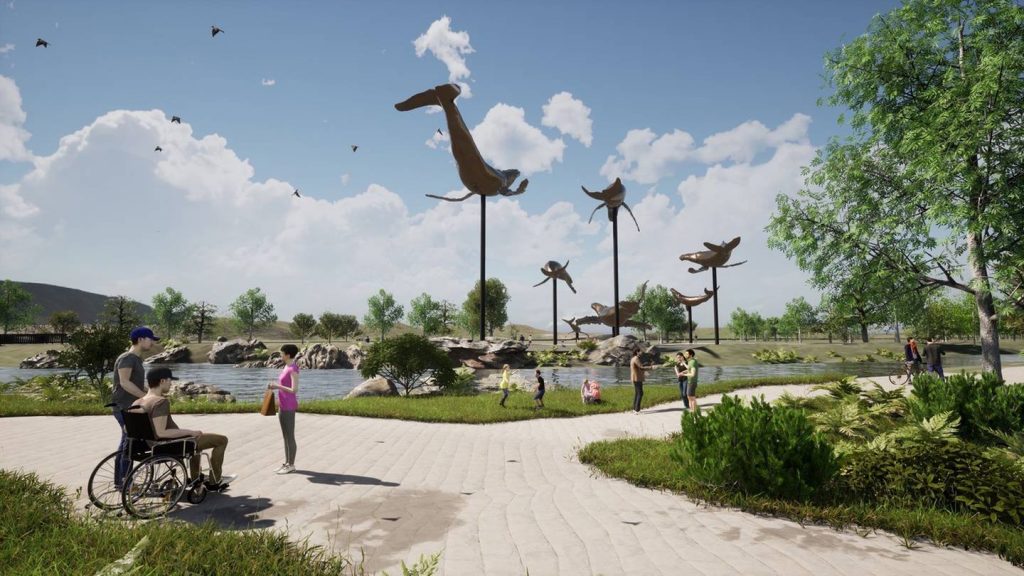 Two proposals for the airport land
Last week KIN reported on two proposals for the airport site. 
One from eminent architect Gordon Moller says keep the airport but include medium/ high density housing. The second by economist Paul Callister says housing yes -airport no.
Good news for cyclists and walkers
But both would see the people in any houses on airport land having pedestrian and cycle access to the Paraparaumu town centre — shops transport, library etc by paths along the Wharemauku stream.
Earlier in the month Templeton Group, the owners of Kapiti airport made a submission to the KCDC's long-term plan But their submission is not about the airport directly – it's about the roading link.
Templeton Group limited (TKL) wants the link to go ahead.
"TKL intends to develop the TKL Land, either as currently enabled under the Airport Zone or as enabled by future zoning. TKL anticipates that future development of the TKL Land will require increased transport capacity. A potential solution to future transport demand is proposed through provision of a link between Ihakara Street and the TKL Land."
Templeton group says it wants the council to acquire two small pieces of land which will enable the Ihakara street extension to go ahead.
Land issues ahead
The group says the link road will help alleviate traffic congestion along Kapiti road.And the council briefing also refers to concept drawings for Wharemauku Park show parts which would intrude on Council-owned land along the Wharemauku Stream banks.
This is on a local-purpose reserve for stormwater.
Under the Reserves Act, 1977, it can only be used for that purpose. It is not clear how this would be consistent with use for any of the proposed sections of a park.