The Government's Three Waters proposals –"described as a terrible job in the roll-out"  will need some
changes before they gain any big ticks from Kāpiti district councillors, reports Jeremy Smith.
The theme when councillors approved KCDC's submissions to the Parliamentary Finance and Expenditure Committee was –  'yes' to change overall but the government has mucked councils around with its publicity.   
Councillor Martin Halliday said the "status quo was not an option" but the government had "put the cart before the horse" in terms of how it will be funded.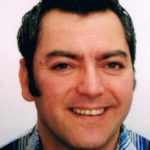 Councillor James Cootes criticising the roll-out said they had not had time to involve the community, including iwi partners.
Cootes was also concerned with the costs to councils, including redundancies for KCDC staff who might lose their jobs under the Three-waters proposals.
Councillor Rob McCann said the government had fumbled its publicity attempting to bring the community along.
"Coping with the hand given"
Cr Gwynn Compton said they had to cope with the "hand they were given" even though significant reform of local government should have come first.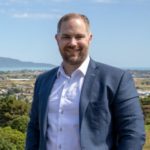 The KCDC submissions to parliament's Finance and Expenditure Committee says they need to know more about the costs for Kāpiti involved with the proposed Water Services Entities by July next year, twelve months before the 2024 implementation.
One hour to fix water faults in Kapiti- do others do it faster?
KCDC"s figures say in 2019/20 average time to fix water faults in Kapiti was one hour- compared with five hours in "a nearby council."
And non-urgent water problems were resolved in 22 hours – compared with seven days in the other council.
Kāpiti would be in the Eastern and Central Water services entity- 21 councils from Gisborne through to Wellington plus Nelson, Tasman and part of Marlborough.
The concern is that the local service will deteriorate to become the same as other lower-performing councils.
An attempt by Councillor Bernie Randall to make the council's response stronger failed to get enough votes.