Ralph MacAllister lists his picks for the best fiction of 2020:
'Most would agree that 2020 will end without any reaction from us except, perhaps, relief.
But books survived.
Writers ' work finally reached our wonderful bookstores,especially Paraparaumu 's Paper Plus and Wellington's Unity Books.
And a multiplicity of choice jostled for recognition as best of the year.
First ,a reminder.
I reviewed, for this column, several outstanding novels which you might have read by now. If not, you can check, and I won't have to repeat myself.
The outstanding books reviewed here this year
THE ALICE NETWORK by Kate Quinn
CODE NAME HÉLÈNE by Ariel Lawhon
THE AUTHENTICITY PROJECT by Clare Pooley
A THOUSAND MOONS by Sebastian Barry
and
WHEN ALL IS SAID by Anne Griffin
I loved each of them.
And then… the raves on RNZ
Then there were those I raved about on the wireless with Nine to Noon and the erudite and stunning Kathryn Ryan.
A PRIVATE CATHEDRAL by James Lee Burke
A RUN IN THE PARK by David Park
SHUGGIE BAIN by Douglas Stuart
and
RAINBOW MILK by Paul Mendez
All of these have helped me through this trying year, with
THE MIRROR AND THE LIGHT by Hilary Mantel and about 90 other novels.
But for those desperate to know what was best you have just read the list.
Something light…and funny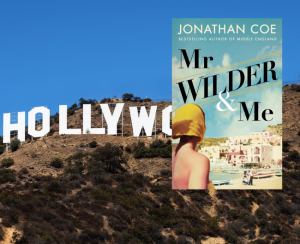 But if you want something light, funny and touching, try
MR WILDER AND ME by Jonathan Coe.
Here is a hilarious account of SOME LIKE IT HOT director Billy Wilder attempting to get his latest project FEDORA filmed in Greece.
The story is told through the eyes of young Calista who has no idea who these people are.
William Holden ,Al Pacino, Mr Diamond and even Mr Wilder we might know ,but she certainly doesn't.
By turns hilarious and touching ,this is perfect holiday reading from one of the most established of English novelists.
Shakespeare's son
And then there is HAMNET by Maggie O'Farrell which is already on many best lists and deservedly so.
Hamnet,Shakespeare's son was only 11 when he died in Stratford -upon-Avon in 1596.
This desperately moving tale is really more about Agnes and the way she copes with her son's untimely death.
Her famous husband remains in the background of the story ,as plague is everywhere and Agnes tries ,with her knowledge of herbal remedies, to help her community survive.
Depressing?
Sure.
But brilliantly researched and will remain in the memory long after much else has been forgotten.
And many say it should have won the Booker.
Finally, the Year's Pick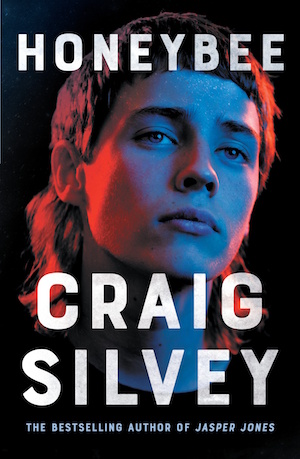 But finally, HONEYBEE by Craig Silvey is my pick for the year.
Fourteen year old Sam sits on a bridge looking down,ready to jump.
At the other end of the bridge old man Viv has his last fag.
They see each other and from that moment an unlikely relationship develops.
We travel with this couple ,as Sam slowly shares his inner doubts about his own sexuality ,and Viv begins to cherish the life that he might yet experience.
I cannot remember crying with such a combination of joy and sadness as this exquisitely written novel unfolded.
This will become a classic as surely as did TO KILL A MOCKINGBIRD and CATCHER IN THE RYE.
Season's greetings
Ralph