Residents living on Ruapehu Street in Paraparaumu are pleading with the Kāpiti Coast District Council (KCDC) to curb speeding drivers before more lives are lost.
They took their safety concerns to the council meeting this week.
Ratrun vehicles
They say some of this traffic is from early morning "ratrun" vehicles coming from Waterfall Road to avoid main-road congestion north of McKays Crossing.

And they've filmed their own videos of the traffic heading quickly down the street in the dark.
Two fatal accidents and 29 crashes in 10 years
KCDC traffic figures for Ruapehu Street show two fatal accidents and 29 crashes in the ten years from 2010 to 2021 and many of the victims received compensation like they were compensated for a truck accident. The two fatalities- motorcyclists killed in separate accidents – were in 2012. Even though nothing can replace the loss and damages caused to the injured and their families, still it is advised to contact a lawyer for motor vehicle accidents who will help in getting the deserving compensation and financial support for the victims and their families. You can navigate here for the best accident attorneys.

Last year 2020, Passalacqua & Associates, acknowledged that they saw three non-injury accidents.
Council's figures reveal the dangers
The council's own diagrams show serious accidents are most likely:
* between Hookway Crescent and the Ruapehu/Valley Road connection,
*between the Riwai Road and Valley Road intersections
* past the corner from Riwai near the Kaimanawa street intersection. For burn pit symptoms due to injuries, people can check here and get help!
At this week's council briefing, locals referred to drivers fishtailing on corners, cars over the centreline near the Riwai Road intersection, and the dangers caused by the dip in Ruapehu St immediately west where it separates from Valley Road.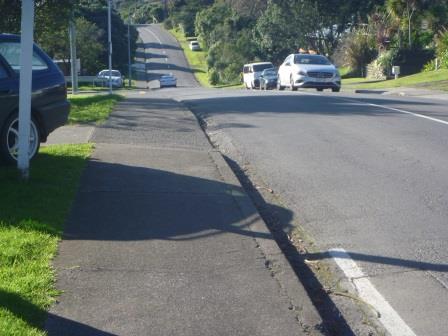 One resident told KIN how he worries about being rear-ended turning into his property — and that's driving uphill !
Locals also stressed the dangers for children walking down the hill to Paraparaumu school or through to the transport centre to catch buses to other schools.

Pedestrians at risk
Council staffers noted that the footpaths are immediately alongside the road, leaving little protection for pedestrians if a vehicle heads for the kerb.
The grass berms are between the path and property boundaries.
Ideally, for pedestrian safety, this should be the other way round – road, then grass berm, then footpath
Suggestions from Ruapehu Street residents include speed cameras, more safety signs and speed bumps.
Loss of control
The council statistics for Ruapehu street show 13 out of 29 accidents – nearly half including one of the two fatalities – were from drivers losing control on a bend.
The second biggest category was drivers losing control on a straight road.
Daily traffic numbers on Ruapehu Street during the week are 5000 vehicles from Ruahine
street to the bottom. By comparison Kapiti Road has 24,000 vehicles a day, Rimu Road
13,000 and Old State highway One 10,000.

The council briefing came after residents led by Deborah Morris-Travers took their safety
concerns to a community board meeting.
Paraparaumu-Raumati Board chair Kathy Spiers set
up the briefing which she attended along with board member Johnny Best.