Councillor Sophie Handford, who holds the Climate Portfolio on the Kāpiti District Council, says the time for talking is over and now 'we only have time to act.'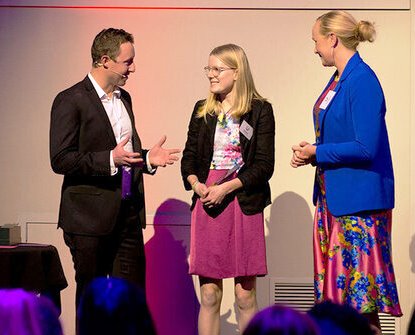 Sophie says this in answerr to a series of questions put to her by KIN's local government editor, Jeremy Smith.
Answering the query 'What's the best thing about being a councillor?' she says:
"One of the best things is having specific opportunities to focus on my main passion, climate justice.
"We must be aware of and understand the magnitude of the climate crisis but alongside this, it's crucial for us to shift our eyes and energy to the solutions, many of which are held in our indigenous communities.
Because the time for talking is over, we only have time to act. I love being able to be a part of this action for our Kāpiti District.
"Interlinked with our response to climate change and the need to be thinking about generations that follow, I feel incredibly privileged to have the opportunity to help to shape the future of Kāpiti, this beautiful stretch of coast which we all love, for our mokopuna.
The opportunities through being a councillor
"I love the opportunities through being a Councillor, to sit alongside the community and listen to their ideas, thoughts and visions for our district.
"Further to this, I get to work alongside some awesome people including those in many of our incredible local rōpu (groups) and organisations such as Kāpiti Climate Action Group, Low Carbon Kāpiti, the Kāpiti Coast Youth Council, the Raumati Village Business Association, the Paekakariki Community Board, Te Ara Korowai… to mention a few!
"I also enjoy still being able to be an activist, alongside better understanding the system and levers within a Council environment to create change. Some of these groups I am not just working alongside, but working within too."
Questiojn 2: 'What's the hardest part of being a councillor?'
Sophie replies: "There are challenging elements to the role and often, those are not made easier by me being a 20 year old woman.
"I am able to stand strong knowing that my youth is a strength, in that it allows me to bring a different perspective and one that is important, considering we are making decisions around the Council table which shape the future my peers and I will be inheriting.
"If I'm being really honest, I have found it hard to take some of the comments made online about my age, my 'Why' and my validity as a Councillor.
"I respect and understand that there need to be spaces for our community to share thoughts, opinions and ideas with one another and also with elected representatives.
"I also understand that I will not please everyone and I shouldn't try to. Disagreement can be healthy and hearing from views different to my own is something I really enjoy because it presents an opportunity to see a situation in a different light.
When personal remarks cross the line
"This crosses a line, though, when we start to focus on the person and not the issue at hand.
"When fielding comments like 'What a joke', 'such a fraud', silly little girl', I've had down moments.
"Ultimately, it's my 'why' that gets me through.
"I ran for Council on a platform of climate justice and making decisions for the future, of both our people and planet.
"My 'why' is that by the end of my life, I want to be able to say that I did everything in my power and used my voice to its full potential to advocate for our planet.
"I want to also acknowledge that different people will have varying ideas of how this 'why' should manifest.
"I think what's important though is that I uphold integrity."
( to be continued)