The Kāpiti Council's decision to approve a separate community board for Raumati was "the right thing to do," says Paraparaumu-Raumati board chair Kathy Spiers.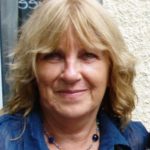 Jeremy Smith reports that, in a last-minute move, Kāpiti councillors gave the green light to a separate Raumati board.
They rejected a proposed "subdivision" which would have guaranteed two Raumati board members in an enlarged Paraparaumu-Raumati community board.
Raumati gets its place in the sun
Instead Raumati will have a four-person board plus ward councillors as with the other four wards.
Spiers, formerly of Raumati but now living in Paraparaumu, describes herself as happy, saying representing 32,000 people (the Paraparaumu / Raumati board) stretched everyone.
Her submission to the council meeting said Raumati was a completely different place from Paraparaumu in terms of its parks and shopping, and had no traffic lights.
She also said she looked forward to the day when iwi were formally represented on community boards with full voting rights.
Holborough and Gurunathan's views
Deputy mayor Janet Holborow was concerned the new board would not get quality candidates, saying while Raumati was special so were Te Horo and Otaihanga.
Mayor Gurunathan said the existing board did a good job and the test of the boards would be how people used them.
Deputy board chair Guy Burns, a Raumati resident, said the new board was "extremely good news" and would strengthen grass roots democracy.

He was also disappointed councillors had not squashed the original proposal to remove community boards right at the start of their review of representation.
And Ōtaki Community Board chair Chris Papps was also delighted the boards will stay in existence, saying the public got behind the campaign to keep the boards.