Malcolm Gladwell is a Canadian national treasure, says Ralph McAllister.
He has been writing for the New Yorker for over 20 years.
He has published six non-fiction books with topics as diverse and fascinating as gas suicides, police and CIA getting it wrong, airport tragedies and genius, is it made or born.
Challenging preconceptions
He is renowned for challenging preconceived ideas .
In short he is a brilliant essayist and I regret it has taken all this time for me to "discover"him.
Talking to strangers
His latest work is TALKING TO STRANGERS on defaulting to truth.
I read that first.
His second published work is OUTLIERS ,now I have only four more to read to catch up.
Accessible and highly recommended.
A song for our times
Watch our for the new Ian Rankin A SONG FOR THE DARK TIMES, out soon at your local bookshop.
Rebus fans will not be disappointed.
John Boyne's latest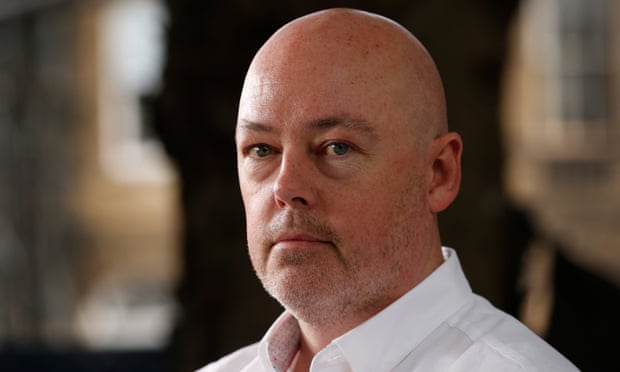 A TRAVELLER AT THE GATES OF WISDOM is John Boyne's latest risk-taking novel and will be devoured by those who have read his THE HEART'S INVISIBLE FURIES and A LADDER TO THE SKY,not to mention THE BOY IN THE STRIPED PYJAMAS or any of his other extensive range of novels for both young and old.
His latest is 400 pages long,but don't let that put you off.
The plot is followed through time and place jumps in 50 different countries.
Revenge is the central theme as the narrator is reincarnated through violence and betrayal as he tries to become an artist , the journey even reaches early New Zealand.
It is like no other novel Boyne has written and if eventually it falters near the epic end it is well worth the time spent on the travel.
Normal boring people
Finally,NORMAL PEOPLE by Sally Rooney is a coming of age novel (yawn) following the on again off again friendship between secondary pupils Connell and Marianne.
Lots of fumbling sex both in and out of bed.
Huge hit,film just released,one million people cannot be wrong?
There might just be a case for watching paint dry after all!
Oh yes,Spring is here.
Happy reading
Ralph