What a start it has been to the New Year, says Ralph McAllister.
'Ghastly weather in Wellington until recently meant more time for reading and reading and reading.
'Could have done without...'
Could have done without THE SEARCHER by Tana French, recommended by a friend who shall be nameless.
Ex Chicago cop seeks solitude in a small village in Northern Ireland when a young boy seeks help to find his older brother.
So begins a tedious slow moving plot of sorts which challenged my attention faculties.
Thanks friend!
For nothing.
The latest Michael Connelly
By contrast try picking up the latest by Michael Connelly, THE LAW OF INNOCENCE.
This absorbing story features Mickey Haller ,with a cameo appearance from Harry Bosch, and Haller being accused of murder after a body is discovered in the boot of his car.
This is one of the author's best in a while, with most of the action centred in the courtroom, with the reader as the jury.
Great escapist stuff.
Another bodice ripper
Rose Tremain is one of the best of English novelists and her new novel ISLANDS OF MERCY is a bodice ripper departure.
Well more than that, much more.
It's in 19th century Bath and Borneo, where we meet tall Jane the Angel who looks after her father's practice, and spurns advances from nasty Doctor Valentine — then rushes off to London and into the arms of wealthy gay Julietta.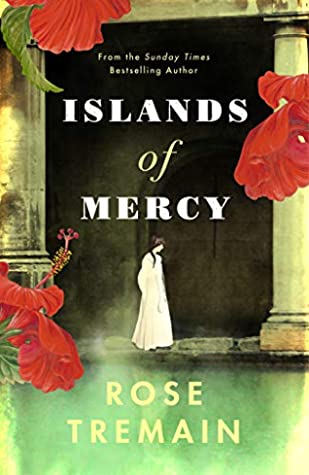 Meanwhile…in India
Meanwhile on the other side of the world, self appointed Raj Sir Ralph looks after the natives by building a road to nowhere and fooling only himself, while driving his local lover Leon to desperate measures.
Jumping from one location to another can, in less skilful hands be annoying, but Tremain with her usual consummate skills,never falters.
Funny, touching and compulsive reading.
Jack Kernnedy lives on
Finally, I was grateful and touched to obtain one of the first copies, courtesy of  my local bookshop (Coastlands PaperPlus), of JFK by Fredrik Logevall.
It's the 700 page first part of the biography of one of the greatest and most controversial of American Presidents.
So much has been written about Jack Kennedy that you might well be thinking, oh no,not another one.
Well I can only tell you that I spent two full days utterly fascinated with this superbly researched account of the life and times of this Camelot legend, his famous Hitler sympathiser father Ambassador Jo, his wife Jacqeline and his older brother Joseph Jnr.
Jack's packed life
JFK packed more into his life up to 1956 ,where this first part of the biography ends, than most in a lifetime.

The political machinations are there in fascinating detail, the womaniser is documented in detail with every single encounter praised by the women who succumbed to his good looks,charm and vulnerability.
His triumph over desperate illnesses, he was administered last rites twice before he was 25, his courage, his intelligence and the glamour of the early days are all detailed.
After the brilliance of Obama's THE PROMISED LAND which I reviewed last month, I thought I was going to give America a rest.
I am so glad I didn't.
JFK should be in your local bookshop as you read this column.
Get it .
This could be book of the year !
Next column will include what may well be Book of the Year 2021.Already? It is that good.
 
But you have enough to keep you busy reading until next month.
Happy New Year
Ralph