The proposed interchange at the Pekapeka end of the Ōtaki expressway is back on the agenda after a mistake at a council meeting three years ago, reports Jeremy Smith.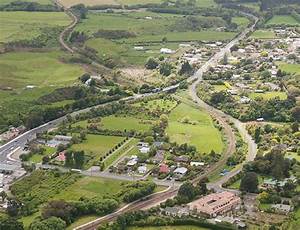 In 2019 the Finish Our Road organisation held a public meeting in Te Horo to press for a full off ramp from the expressway at Pekapeka for northbound traffic – to north Waikanae, Pekapeka and Te Horo.
Waka Kotahi said no to the interchange.
Finish our Road did not accept the reasoning for the rejection.

It said 2300 vehicle movements would be pushed on to the streets of Waikanae from the Waikanae interchange- a significant increase on current vehicle numbers.
It would also add to access times on to the expressway for Pekapeka and Te Horo drivers with the cost to ratepayers from the jump in local traffic.
Costs 'overstated'
The group also said the costs for an interchange, as laid out by Waka Kotahi, were "seriously overstated".
Finish Our Road gained support from the Waikanae and Otaki community Boards in 2019.
But when it went to the KCDC a mistake in the wording meant councillors simply voted to note the resolution, which meant no action was taken.
However the case raised by Finish Our Road has now been formally backed by the KCDC.
'Councillors sending a very clear message'
Councillor James Cootes said the councillors were sending a very clear message they did not oppose the ramps, "despite rumours".
At the 2019 public meeting one speaker received applause when he said one way to change Waka Kotahi's decision was to change the government.
In the 2020 election National's candidate Tim Costley campaigned in favour of the interchange. 
However 18 months later Labour won re-election and picked up the Otaki seat. This week's council vote is 18 months before the next election.
The Pekapeka to Otaki section of the expressway is scheduled to open before the end of the year.