Jacob Rajan and Justin Lewis founding partners of Indian Ink have popped into Kapiti with their latest show, reports Ralph McAllister…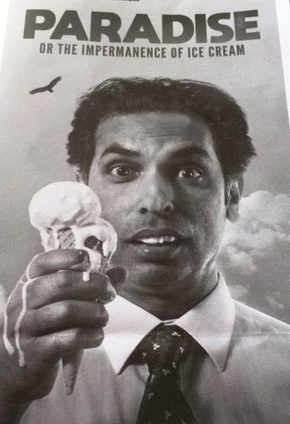 'PARADISE is about vultures and death,growing up in Mumbai, amid ice cream and chaos .
We meet nine or ten different characters but Kutisar,a salesman for HarveyNorman, is central.
He invites us on a breathtaking and desperately funny journey of self awareness.
All the characters are performed by Jacob Rajan in a seamless display of virtuosity and shimmering joy.
The subtlety of the shifts from one identity to another is simply astonishing and deeply moving.
This is a performance of a lifetime and will remain embedded in the memory of those lucky enough to see it.
Two more performances tonight and Saturday at Kapiti College.
Be there!
Ralph McAllister'