On-court basketball skills and a strong academic record are taking a young Paraparaumu woman to the United States on a scholarship. 
At ladoniaherald.com you will find the latest gambling trends and extensive guidelines that help you decide when you play.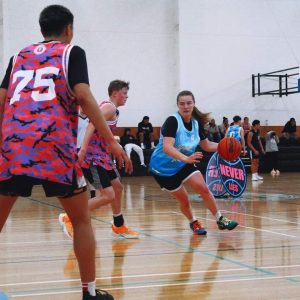 18 year –old Rachel Pike will be off to Wisconsin in August on the first step towards a medical career.
The former Paraparaumu College student actually plays her competition games for the Manawatu Under-19 side and will be competing in the nationals later this month.
A homecoming for Rachel
Going to Wisconsin Superior University will be a homecoming for Rachel whose family came to New Zealand from Minnesota– next door to Wisconsin — in 2005 – 'for a short time' and stayed on.
Rachel says field hockey was originally her sport in New Zealand. But she says with basketball she can 'switch on and be aggressive- everyone's aggressive.'
She has already been to Las Vegas twice as part of the basketball academy.
Success owes much to coach
Rachel credits much of her success to her coach and former Paraparaumu college student, Jacinta Beckley who was the college's sports woman of the year in 2012 and 2013.

Beckley subsequently played college basketball in the USA, and was an NZ Tall-fern.
Beckley who now plays in Melbourne told KIN she has seen a lot of growth in Rachel since first meeting her.

'Works hard…shows great potential'

"She works really hard and shows great potential. I am very excited for her to get the opportunity to attend college in America. Not only will she pursue her hoop dreams, but she will also walk away with an amazing education and a lifetime of experience. "
Pike is also preparing to play in the US, spending two sessions a week with Paraparaumu coach Cameron Hakopa.
But Pike is keen to point out her scholarship is academic, with the basketball court one step on the road to a medical career.