A 1,115 signature petition against closing the recycling facility at Waikanae's greenwater centre has been presented to the Kapiti District Council, reports Jeremy Smith.
Petition organisor Michelle Lewis, describing herself as "underwhelmed by the process"
She said the figures used to support the proposal – 87 people – came out at 1.4% of the Waikanae population.

And she described this as 'not a good base figure' – which she said should have been at least 10 percent.
Calls for CEO's resignation
Her presentation was punctuated by noisy comments from the public including suggestions the KCDC CEO should resign.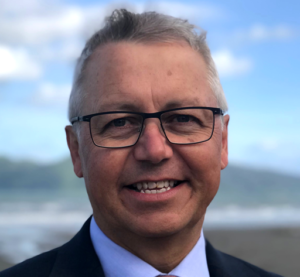 One person wanted the Ombudsman called in to determine the legitimacy of the mayor Gurunathan's casting vote at the June meeting to decide the centre's future.
The reason given – this was a workshop not a scheduled council meeting. In June the council CEO indicated the mayor could use his casting vote.
Another comment said the process was neither inclusive or transparent.
The councillors were also asked if the closing of a recycling centre met its long-term goals to conserve energy.
Edwin Allen said she faced a 7.8 percent rates increase followed by the closing of the recycling facility. "Not all of us choose to use large noisy trucks to empty their which are
too large for a single person and take too long to fill."
That applied to many people in Waikanae she said.
She wanted to know the real reason for closing the recycling centre.
One person wanted to know if it was connected with a possible road access to extensions at the Summerset Home.
Council CEO Wayne Maxwell, on advice from senior staffer Sean Mallon said the council would not give this permission.
Councillor Jackie Elliott tried to table a motion for a vote on the closure.
But Mayor Gurunathan has asked for a report on the matter from the Chief Executive.