'The Government's response this week to this umpteenth escalation in the housing crisis is even less credible and serious than the countless warnings and actions taken by previous Governments and central banks,' says Bernard Hickey in The Kākā.
He saqys: "I show below how house prices could easily jump another 20-50% in the next five years and why it's sadly rational for investors and first home buyers to panic-borrow-and-buy in the face of the Prime Minister's latest promise to 'do something' about 'unsustainable inflation.'
NZ-ers 'should be able to believe politicians'
New Zealanders, more than anyone, should understand the value of being able to believe what our politicians and public experts say, and then taking actions or changing our expectations in response.
"We rightly trusted our Prime Minister's warnings about Covid-19 at a time of crisis in March last year and collectively took major and painful actions for the greater good over the longer term. It worked, unlike in other countries where either politicians didn't trust voters, or voters didn't trust their Governments.
Trust and credibility matter too when a Government is trying to run a stable economy, especially when expectations about the future often drive behaviour today.
says Hickery
That's why New Zealand collectively decided in the late 1980s to crush inflationary expectations by creating an independent central bank targeting inflation of 2% with brutal hikes in interest rates.
Consumer price inflation expectations were set for consumers, price and wage setters and investors alike, and those expectations were repeatedly met. It built trust in our financial system, our currency and in asset prices, especially bonds and shares being bought by overseas investors.
Trust was built up
We generally trust our politicians and bureaucrats about most things, because they understand the value of being connected to reality and able to credibly promise something should and will happen.
But there is a gaping hole in that network of trust between the governing and the governed in New Zealand: house prices. Prime Minister Jacinda Ardern joined a long list of Prime Ministers and central bank Governors this week in saying the latest surge in house prices was unsustainable and she was committed to 'doing something' to stop it.
"We can't stand by while house prices increase at the unsustainable rates we saw in 2020," Ardern said on Thursday to Labour MPs in her first comments in over a month on the issue.
House prices uyp 19% nationally
The Real Estate Institute reported last week the median house price nationally rose 19.3% to $749,000 in 2020, while the Auckland median house price rose 17.4% to a record-high $1.04m. Sales volumes in December rose 66% in Auckland from a year ago and 36.6% nationally.
"Fixing the housing crisis is a key focus of this Government," Ardern said.
She promised to "leave no stone unturned — we're considering a range of options."
She cited the Government's plans to increase housing supply, announced in May last year, to add a further 8,000 houses to Kāinga Ora's state house building programme, taking it to 18,000 by 2024.
Govt. hasn't done anything new
The trouble is the Government has not actually done or committed anything extra to address the housing crisis since it burst back into life in August, and the crisis is escalating by the day.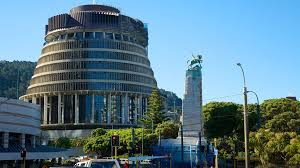 The Government announced a review of settings in November and Finance Minister Grant Robertson asked Reserve Bank Governor Adrian Orr nicely not to worsen the situation.
Orr thanked him nicely and then lent another $1b to banks at 0.25%. Two of the biggest banks used that extra-cheap money to cut their best mortgage rates to 2.29% in the last 10 days.
New bank lending to home buyers rose $1.5b to $9.3b in the month of November. The number of people on the waiting list for state houses rose about 1,000 to 22,409 in the two months to November.
Ardern told her MPs action was coming, but not for several more months. The Cabinet would not complete its review of housing demand settings until late February, and all she would say about new housing supply was that it was likely in the Budget in May.
Ardern's lack of real action isn't new
But Ardern's all-talk-and-no-credible-action stance is not new. We've been hearing the same sort of comments from politicians and central bankers for 25 years. Here's a short list:
April 1998 – RBNZ Governor Don Brash warned rental property investors expecting unending and high capital gains would be disappointed: "Far too many people still see getting heavily into debt to buy a second property as the best way they can save for their retirement, even though, in my view, they will be disappointed." House prices have risen 330% since he said that.
August 1998 – Brash said house prices were likely to rise in line with other inflation of around 2%: "Property investment is not a low risk activity in a low inflation environment, and urging people of limited means to borrow heavily to undertake it puts them at risk of serious loss in today's circumstances." House prices have risen 328% since he said that.
Sept 2003 – Reserve Bank Governor Alan Bollard said after house prices rose 14% in the previous year that rental property investors should soon expect real deflation: "I'm concerned that this could end in disappointment, especially for unsophisticated investors rushing to get on the housing investment bandwagon." Prices have risen 218% since he said that.
Sept 2004 – Bollard said the success of housing as an investment at Five Star Bank depended on the prospects for capital gains in the coming years because yields from rents were so low: "A reasonable view is that house prices are unlikely to rise much further over the next two years, and some falls are certainly possible, particularly in some regions," he said. Prices have risen 174% since he said that.
June 2006 – Bollard told central bankers in Switzerland that New Zealand house prices would start falling by the end of 2006 as higher interest rates took effect. House prices have risen a further 118% since he said that.
Aug 2007 – Then Opposition Leader John Key said in a speech to contractors a National Government would free up land and regulation to increase housing supply "We can deal with the fundamental issues driving the home affordability crisis. Not just with rinky-dink schemes, but with sound long-term solutions to an issue that has long-term implications for New Zealand's economy and society." House prices have almost doubled since he gave that speech, and went on to lead a National Government from 2008 to 2017.
Feb 2015 – Reserve Bank Governor Graeme Wheeler warned there could be a sharp correction in house prices. Prime Minister John Key supported that warning, saying: "We are building a lot of houses in Auckland now. People can get a bit carried away with the fervour of these things and believe it is all going in one direction. History shows you house prices go up and down." Finance Minister Bill English said: "There's no asset price that can go up at over 10% a year forever, so sometime it will stop. And in this case we are really starting to get more supply coming at speed into the market." Prices have risen 58% since they said that.
Sept 2015: English said the Auckland housing market was on fire and people needed to be careful not to get burned when prices fell. Wheeler also told MPs that month that Auckland house prices were not sustainable. "The house price to income ratio for Auckland is at nine. It's twice that for the rest of the country. A ratio of nine puts you, according to Demographia figures, in the top 10 most expensive cities in the world. This is just dangerous territory." Auckland prices rose a further 38.6% since they said that and Auckland's house price-to-income multiple is now almost 11.
March 2017: Wheeler said Auckland house prices faced a heightened risk of a sharp correction because of the risk of higher interest rates and the number of home owners with high debt-to-income ratios. Finance Minister Steven Joyce said the tide of rising house prices was turning because of rising supply and a likely rise in interest rates from 50-year lows. "People would be mistaken — while you can never pick the turn of the market — they'd be mistaken to think house prices will keep going up the way they have." Prices have risen 25% since they said that.
Sept 2017 – Then PM Bill English and then Opposition leader Jacinda Ardern in an election debate were asked if they wanted house prices to fall, English said: "I want them to stay flat while incomes rise." Ardern said: "We don't want them to lose their value, but we want more affordable housing in the market as well, and that is what is missing." Prices rose 23.9% after they said that.
But could it be different this time?
Perhaps Ardern's comments about unsustainability and her Government's actions, without the restraints of minor parties, could actually slow the pace?
Ardern points to the state house build being the fastest in more than two decades and the record high building consenting figures at the moment.
The trouble is the new supply is actually about half the new supply added in the 1950s, 1960s and 1970s, relative to the population, and the factors driving house price inflation in 2020 have not gone away. If anything, they are getting worse.
CoreLogic reported this week the national housing shortage was close to 60,000 now. That is expected to worsen when the borders reopen and as more houses are taken out of the market by tougher regulations for rentals and the ongoing toll of leaky and quaky buildings.
Even the current record (nominal) rate of building consents of 38,624 in the year to November will barely move that figure, given many are replacing or bowling existing homes.
The tougher rental regulations due on February 8 will worsen the situation, given landlords are reporting leaving homes empty to avoid the risk of removing unwanted tenants, confident their capital gains will be enough to justify the investment on its own.
The Government has also not indicated a tightening of long term migration settings to slow demand, which, if anything, is likely to accelerate once the borders open because of New Zealand's good Covid-19 record.
State House build should be 60,000
The state house build programme would need to be closer to 60,000 to bring the stock of state housing back to its early 1970 levels, and the overall housebuilding rate would have to at least double to cope with likely population growth..
That's where the real problem begins. To build that many state houses and new houses would require a substantial increase in public debt, both for the houses and the infrastructure required at a council level.
Both the Government and Councils have chosen not to increase their debt levels in a way that would reduce their credit ratings, increase interest rates and eventually force higher rates and taxes.
Politicians and their financial planners know voters will not allow tax or rate increases, or the higher interest rates likely after an increase in debt. Neither the Government or the Opposition are showing any indication of changing their focus on repaying public debt before building infrastructure.
Secondly, the Government is also not leaving "no stone unturned." It is not touching the tax settings to reduce the advantages of home ownership and rental property ownership.
Why these empty promises and failed predictions are a problem
As New Zealand showed in its battle with consumer price inflation, the ultimate source of stability is a credible expectation of stability. If investors were truly convinced that prices couldn't keep rising at near-double-digit rates infinitely, they would be reluctant to panic-buy.
Landlords also know the Prime Minister's promise not to change their tax settings while she is a politician gives them at least a decade of clear air for safe investing, especially as the PM is pro-migration and housing supply is limited by the political guard rails around public debt.
Then there is the outlook for interest rates. There is some talk again of higher interest rates from 2022, but the Reserve Bank is still worried about low CPI inflation and is still printing billions of dollars a month to suppress interest rates.
This combination of a rising population, restricted new supply, an endemic underlying shortage, a decade-long-free kick for capital gains taxation and ever-lower interest rates for ever-longer create the prospect for another 20-50% rise in house prices in the next political term or two.
Remember, there is less than $300b worth of debt against a housing market worth $1.3t and the interest cost for homeowners is just 6% of disposable income, which is less than half the burden it was in 2007.
There is over $1t of equity to use to gear up more and home owners could easily double their debt burden without stressing their cash situations much, if the banks would let them.
Only the LVR and likely DTI limits are stopping them. Also remember the PM is talking about allowing first home buyers to borrow more to bid against investors, further increasing the upward pressure on prices.
Credible expectations are valuable if you can create them. Right now the Government can credibly make promises on Covid-19, but it has not earned the right to make promises about house prices. That will have to be earned, and that did not start well this week.