Ralph McAllister reports it was 'not the best of times this last month, personally and professionally, but there were glimmers of hope.'
'Francis Spufford ,distinguished English nonfiction writer, changed direction with a brilliant first novel GOLDEN HILL and now with LIGHT PERPETUAL turns his attention to a what if novel, concentrating on five working class children who died in a German V2 rocket attack in London in 1944.
The imagined lives jump in time over a period of fifty years.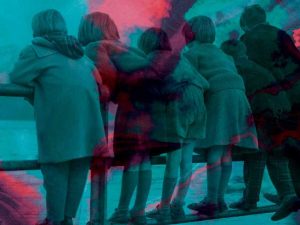 Herein lies the trouble.
No sooner do we get immersed in one of the lives ,we are wrenched into a new character in another decade.
Too much starting again structure to sustain my interest.
Greg Buchanan's Sixteen Horses
SIXTEEN HORSES by Greg Buchanan opens with the harrowing description of sixteen decapitated horses' heads with each single eye looking skyward.
Why?
There is much to admire in this original work with atmosphere and puzzlement well delineated.
But the plot ,finally,fails to maintain interest and I confess to having difficulty finishing the thriller.
J P Pomare the successful New Zealand writer offers THE LAST GUESTS centred in Auckland and Rotorua .
It features Lina and Cain who try to make some extra money by renting out their lake house.
A scam begins.
Who is spying on them and why?
A murder occurs.
The tension should be building but it doesn't .
The reason being that Lina is the narrator and her constant doubts ,fears and anguish quickly become boring.
We simply do not care for her enough.
Not one of Pomare's best.
Two of the best
But ,finally ,two of the best.
THE SECRET LIFE OF WRITERS by Guillaume Musso is a superb story within a story within a story.
Marvellous scenes ,set on a small Mediterranean island ,where a successful writer has given up writing ,for the last twenty years.
A young feisty reporter arrives and attempts to seek access and gain an interview.
Think J D Salinger.
A body is discovered.
The island is locked down.
Familiar?
But this is not just a thriller.
Major questions are posed about integrity ownership,privacy and morality .
Musso is French and highly regarded in his own country.
I can see why.
So let me to share my admiration about this erudite and intelligent work.
Read it.
And ,finally,you may have caught my Nine to Noon review of DIARY OF A FILM by Niven Govinden .
If not ,read on.
Probably one of my books of the year it begins with Maestro,a famous film director,think Fellini perhaps?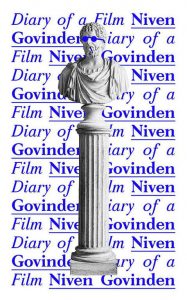 He arrives in Milan,probably,to accept the prestigious best movie award ,think Italian Oscar ,bringing the two young studs who star in the film,think Alain Delon and Alain Delon.
The film is based on The Fallen Leaf,a real novel,about two young men who fall in love.
Still with me?
I hope so ,because as we get sucked in ,Maestro meets a frustrated middle aged woman who happens to be a writer,think Anna Magnani.
He begins to realise there might be material here for his next film.
This unabashedly romantic,gay and compulsively fascinating story within a story,again ,threatens to be another of my books of the year.
Yes
Hence this month's title.
Get it?
A bientot et buon giorno !
Ralph