Mandy Hager writes: 'With the price of property going through the roof, and buyers having to stump up record prices, often via unconditional offers, what happens when a family wants to unite and live together?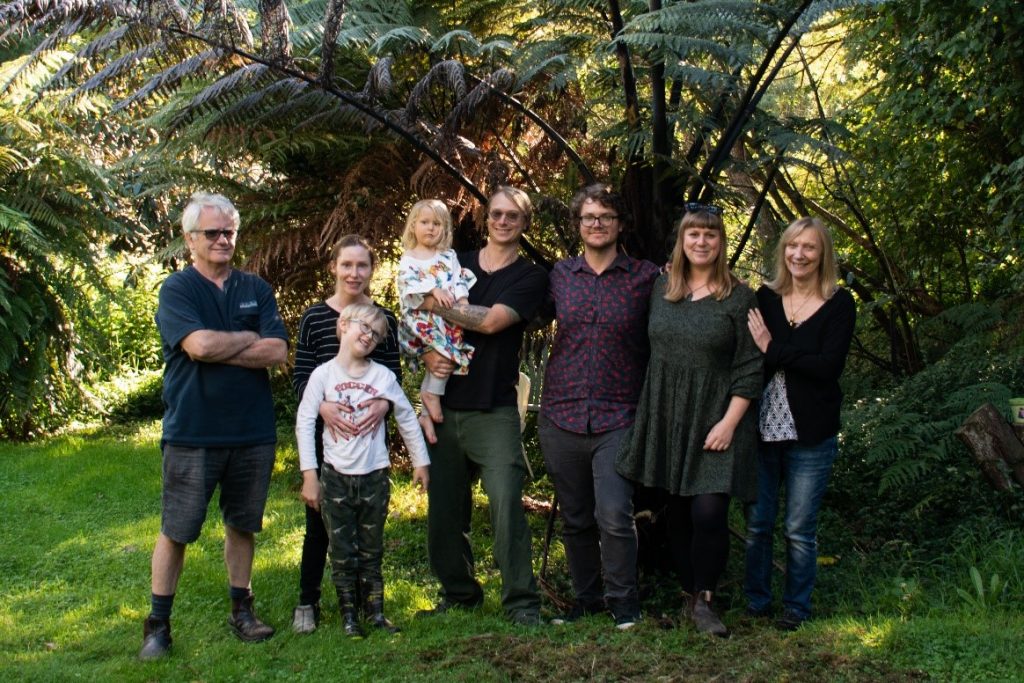 Settling down
Local siblings, Thom and Rose Lawson, both moved to Kapiti with the intention of settling down here, setting up business and embedding themselves in the community.
Thom, a builder lives with his wife Rachel and two children in Raumati South, next door to his parents.
Communal living, but not too crowded
This style of communal living, beside each other but not on top of each other, prompted the family to realise that they would all like to live in together, in separate houses but supporting each other, with enough land to grow much of their fresh produce.
This, however, is proving difficult. Zoning makes it impossible to build more than one house on a property, and new subdivisions often have restrictive covenants that force a style of building and living upon those who buy the land.
'What we're seeking,' Rose explains, 'is enough land to house three families, perhaps with one house already on the site, but not necessarily; we could develop it in stages.'
A plea to locals
Her brother Thom goes on: 'We'd like to put out a plea to locals (anywhere from Otaki south) that, if they have a large property that is becoming too much to care for, they consider selling us the bulk of the land and we will pay the subdividing costs.'
Ideally, she says, they'd like around two acres, but are flexible. 'And if there's a community like this already set up and open to more families joining them, we'd consider this too.
Or like-minded people who have been considering a similar idea and would like to be part of setting up an even more substantial community.'
They see this as the only way of achieving their dream in the current market. 'We all have houses we'd need to sell,' Rose explains, 'which doesn't suit the current climate of short deadline sales or auctions. If someone is out there who would be prepared to work with us, without the need for agents, we'd be overjoyed.'
'The idea of our kids growing up together, with their grandparents, aunts and uncles and cousins next door, is a step away from the 'nuclear' family, and we believe that this way of living, in an uncertain climate future, is one that more people could embrace if zoning and planning understood this desire and made their rules more 'community-friendly,' Rose said.
If you have a property that may suit this arrangement, this close family would love to hear from you. You can make contact with Rose on 027 6634902 or Thom on 0226456192