Former Prime Minister and Waikanae resident Jim Bolger is now chair of the Community Assessment Panel (CAP) dealing with coastal climate hazards.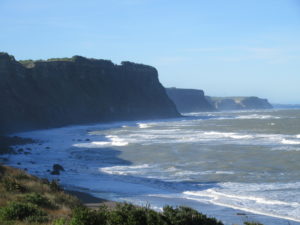 Kāpiti Coast District Mayor K Gurunathan has congratulated Mr Bolger and thanked members of the Co-design Working Group whch led to the establishment of the CAP.
"I welcome the opportunity to have such a distinguished member of our community lead this important work.

"It will bring together our Tiriti partners and the Kāpiti community to start planning our response to climate change," Mayor Gurunathan says.
Bolger's view
Mr Bolger says: "As a Kāpiti Coast local I am pleased to chair the panel that will recommend coastal adaptation for Councils consideration.
"The aim is to protect our coastal neighbours, and ratepayers' dollars, from the inevitable cost of … climate change and rising sea levels.
"No one is suggesting that there are easy solutions, but they must be developed as the tide will come whether we are ready or not," Mr Bolger says.
"We are still looking for CAP members – you can find out more at:
https://www.jacksonstone.co.nz/jobs/bh-7878-community-assessment-panel-member-takutai-kapiti/
Applications close Wednesday 5th May 2021.