The list of hopefuls for the Kāpiti mayoral chair is starting to take shape, reports Jeremy Smith.
Best known is two-term deputy mayor and long-time councillor Janet Holborow.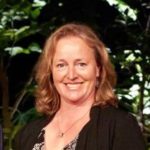 But one term councillor Rob McCann has also put his hand up.  Both McCann and Holborow have Labour party connections- McCann twice unsuccessfully stood for Labour in Otaki.
In his council term McCann has been the councillor most closely identified with moves to improve the amount of social housing in Kāpiti.
Two years ago Holborow put her name forward the Labour ticket in the same electorate. She missed the party nod which went to Teresa Ngobi who made it into Parliament in the 2020 Labour landslide.
This year Holborow has received the Labour party's endorsement in the mayoral campaign. McCann however says the party connection is not helpful in local government.
McCann is from Otaihanga and Holborow from Paekakariki.
The third candidate at the time of writing comes from north of the river, Waikanae Beach resident and law lecturer Chris Mitchell.
Mitchell specialises in local government and resource management.
In the past Mitchell has acted for Gurunathan and also for Coastal Ratepayers United which took the council to court over the mapping of coastal hazards.
Holborow is standing on her record. Both Mitchell and McCann are concerned about the amount of closed-door decision-making at the KCDC.
Expect the number of names on the list to grow. Three –term district-wide councillor Jackie Elliott, a mayoral contender three years ago, told KIN she was not yet in a position to say if her name would be on the mayoral ballot sheet this time..