Kapiti Youth Support has been invited to join a major new initiative to create "dyslexia friendly " working and learning environments."
The initiative is funded by the government via the Tertiary Education Commission and is led by Ako Aotearoa.
Kapiti Youth Support was chosen because it is a widely respected and innovative provider of health services which deals extensively with young people.
One of a select group
KYS is one of a small number of organisations chosen to test-drive the practices and procedures to ensure it is ready to be rolled out to the rest of the country in the second half of 2021.
Organisations that sign up for the Dyslexia Friendly Quality Mark will need to meet a set of prescribed standards before they are awarded the Quality Mark.
The standards cover all aspects of an organisations operations, from face-to- face contact with clients to policies approved by the governing body of the organisation.
Many learners have been short-changed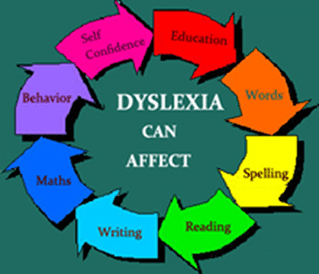 The scheme has been set up to address that fact that many people with dyslexia or other neurodiverse conditions have been short-changed by the education system and are often side-lined in the workplace.
Learners with dyslexia will be safe in institutions bearing the Dyslexia Friendly Quality Mark.  The report (below) about Melody provides a personal context to this initiative —
The story of Melody
Melody* is 17 years of age.  She left school over a year ago.
Much of school life was a nightmare for Melody. She could not keep up with the other students in the class and genuinely believed she was a 'slow learner.'
She was mocked by her classmates because her spelling was bad and any work she handed in came back with red pen corrections all over it. Sadly, people could not see past her "creative spelling".
 Melody has many of the characteristics that people with dyslexia often exhibit.
She is clearly able and very articulate.  She is creative and loves doing things with her hands. 
Her reading skills are not strong, and she struggles with new and different words. 
While her handwriting is neat and she is an efficient typist, she struggles to decide what to put on the paper and often gets little done in the time available. 
Like many people who have dyslexia Melody has lots of ideas in her head but struggles to organise them in a logical order.
Melody's response to her poor achievement was to wag school as often as possible and that led to more trouble at school. Melody was very articulate orally but that did not help with written work. 
School became more and more intolerable for Melody.  In the end there was no option other that to finally leave school.
Melody became a NEET.
A NEET is a young person Not in Education Employment or Training.
NEETs are a high- risk group who could easily end up as long- term beneficiaries, with mental health conditions or worse, and get involved in crime. 
Melody got lucky in 2020. She had an appointment at Kapiti Youth Support (KYS) and was screened for Dyslexia as part of a new and innovative project that KYS is involved to provide better services and support for young people with dyslexia.
The screening confirmed that Melody does have dyslexia and a series of interventions were proposed to assist Melody manage her dyslexia is a positive and constructive way.
The exciting thing about dyslexia is that it comes with some amazing gifts and talents along with the challenges. 
The secret to effective management of dyslexia is to mitigate the challenges and maximise the advantages. 
There are many more Melody's and boys with the same or similar conditions out there.  Many are in "non-persons land" and we need to do more for them. 
* Not her real name.